BONUS MEGA-COURSE UPGRADE!
NUMBER OF UPGRADES AVAILABLE ARE LIMITED – THIS UPGRADE OFFER MAY BE WITHDRAWN WITHOUT NOTICE – Act Fast!
Get started even faster?
Make even BIGGER Profits?
Do Much LESS Work?
Make Your First Profits As Soon As TOMORROW?
PRESENTING:
Your OWN
Coloring Page Empire JUMBO PACK!!
Contains 60 Royalty Free "High Resolution" DFY Adult Coloring Book Page Designs with FULL PLR Rights!
All Coloring Pages In This Package Are FULLY Customizable OR You Can Sell Them 'As Is'!!
"Kickstart"
Your Printable Profits Empire!
Today!
We have put together an amazing customizable PLR package of coloring pages for you so you can get started selling & making money FAST!
These Designs Are ALL Professionally Done In High Quality/ High Resolution Format!
EACH Design is supplied as HIGH QUALITY PNG images.
Print quality resolution - 300 dpi (perfect for printing!)
Actual size measures 2550 x 3300 pixels (Can be printed onto page sizes up to 8.5"wide X 11"high WITHOUT losing resolution!)
Mix, Match & Customize any of your 60 designs to create your own multiseries

of coloring page bundles!



YOU HAVE FULL COMMERCIAL ROYALTY FREE RIGHTS to EVERY Design in this package!
SELL them as your own on ETSY *

Create books & SELL them on AMAZON **

PRINT the designs and sell them!

SELL them anywhere and in any number!

PRINT them on ZAZZLE merchandise and sell them!

Package them singly or in bundles!

Customize them as you wish!
NOTE: You CANNOT SELL THESE PRINTS WITH RESELL RIGHTS (You CAN sell them for personal use only).
*We recommend you customize your pages so your offers are UNIQUE (This is EASY to do! Your Printable Profits Empire course shows you how!)
If you don't want to customize your prints but just want to sell them on ETSY 'as is' you HAVE TO LIST THEM AS A "CRAFT SUPPLY" and sell them in THAT ETSY category!
ETSY only allows prints to be sold on their site in other categories if they're "designed/created" by you (customizing these PLR pages counts as "designed/created" by you).
**If you sell as a book on Amazon, you must also customize your pages so they are unique.

15 Amazing Colorable Star Burst Patterns!
15 Beautiful Colorable Madalas!
25 Unique Colorable Pattern Sheets
5 Animal Drawings!

( Your Printable Profits Empire course shows you how to insert ANY pattern into ANY animal to quickly create HUNDREDS of unique high quality drawings!)
That's SIXTY TOP QUALITY COLORING PAGE DRAWINGS You Have Full Commercial Royalty Free Rights To!
AND YOU CAN MIX, MATCH & CUSTOMIZE Them To Create
HUNDREDS OF UNIQUE PAGES!
NORMALLY a JUMBO pack like this would go for $47 or more!
But TODAY You Get The Entire Pack For Just
Order TODAY and I'll DOUBLE your order FREE!!
15 30 Star Burst Patterns!
15 30 Madalas!
25 50 Pattern Sheets
5 10 Animal Drawings!
That's 120 CUSTOMIZABLE Royalty Free "High Resolution" DFY Adult Coloring Book Page Designs with
Another Awesome Value Stuart, I'M IN!!!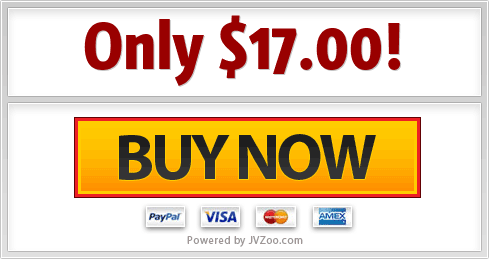 Get instant access even if it's 2 am!!